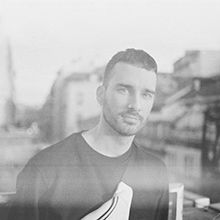 Media Arts Creative Industries and Technology
Diogo Vasconcelos (Guimarães, 1988) is an Architect with a Master by Faculdade de Ciências e Tecnologias da Universidade de Coimbra (2013),
Musician and Artist whose artistic work focuses on questioning and documenting all aspects around human existence and interaction as well as the intersection between people and their own stories. Looking into human activities and themes such as dwelling, toil, tradition, routine, clubbing and electronic music, he tries to understand the social implications of it and all the value and potential it can generate.
He's also the founder and director of PISTA! magazine and Manager and AR for Discos Extendes Label.